Welcome to a new kind of event platform that enables people who are interested in science events – whether as organisers, speakers, volunteers, or attendees – to connect with one another. We want to help more people throughout the UK organise and discover events – leading to many more people engaging with, understanding and enjoying science.
Sign up to find new opportunities, ideas and support.
1

Create

Create a profile, tell us about yourself and your interests.

You can be as precise as you like... Only want to speak at archaeology events in Leeds? That's fine. Only want to volunteer at science festivals? That's fine too.

Looking for a scientist to speak at your event but not sure who is appropriate? We will ensure your request goes to the right person.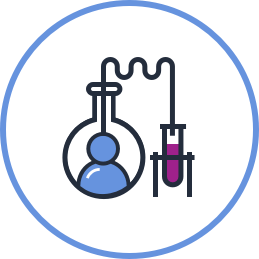 2

Locate

Once you have registered, we match you to relevant opportunities and find the right expertise to make your event happen. We will notify you via email when events match your criteria. It will then be up to you to make contact and take the conversations forward.
3

Connect

Browse other user profiles and contact people directly to get involved and help run more science events in the UK. Once your event has finished, tell us how it went and remember to go back and recognise the volunteers and speakers that made it happen.